Preserving the 33 acre property to educate future generations and the community at large about farming history.  Read More
The 19th Tractor & Engine Show  is this weekend  July 25th - 27th - come out for a fun weekend!  
General Admission Hours:Fri 8am - 9pm, Sat 7am -9pm, Sun 7am - 3pm
We still need lots of volunteers to help out for the weekend.  Please email info@raittfarmmuseum.org or call 207-748-3303 if you can help!
The Timberland Earth Day was a fantastic day with over 100 volunteers at the Farm!  Join us on Facebook to see all the pics from the day!

The RHFM is a beautiful property available for Corporate Picnics, Weddings, and gatherings.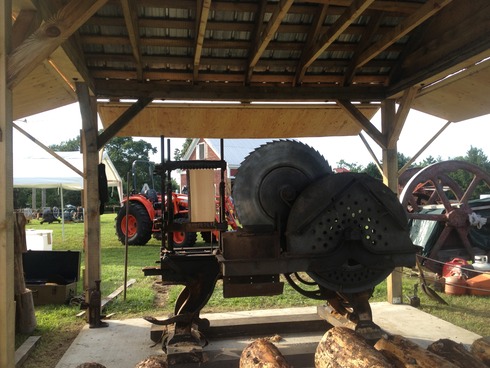 Phil St Jeans Shingle Mill finds a home at the Raitt Homestead Farm Museum
Add Us to your Google + circle