Preserving the 33 acre property to educate future generations and the community at large about farming history.  Read More
2015 Events:
June 13th & 14th - The Whirling Thunder Memorial Pow Wow
June 21st - NEVT Vintage Car Show
June 27th - America ON TAP Brew Festival
July 24th - 26th - 20th Eliot Antique Tractor & Engine Show
We have an easy and fun way for you to raise funds to help us preserve farming history and our 1800s former dairy farm! Each time you enter retail sites via Goodshop, Goodshop will donate funds to our museum. Whether you buy relatively inexpensive items such as luxury soaps from Bath & Body Works and overalls from Gap or more expensive items such as diamond stud earrings from Blue Nile every dollar you spend online translates into donations! Keep farming history alive by signing up, choosing Raitt Homestead Farm Museum as your cause, and using Goodshop every time you shop online!
Thank you to everyone that makes us such a success.  Many projects are accomplished thanks to the hundreds of volunteers that help out. Thanks to QA Technology, Timberland, Portsmouth Naval Shipyard, Eli Lilly, Tyco and FedEx for the Day of Caring events which have enabled us to accomplish many of our goals. 

The RHFM is a beautiful property available for Corporate Picnics, Weddings, and gatherings.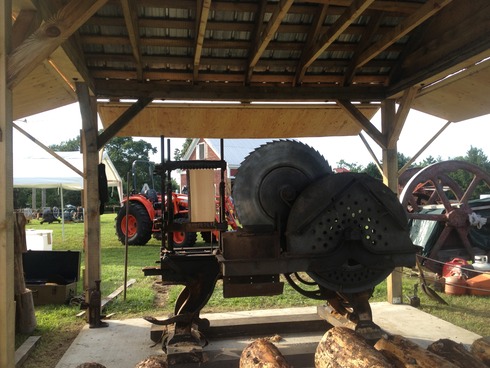 Phil St Jeans Shingle Mill finds a home at the Raitt Homestead Farm Museum
Add Us to your Google + circle