Preserving the 33 acre property to educate future generations and the community at large about farming history.  Read More
Be sure to visit during our next fundraiser - the Trail of Terror
 Come and enjoy the trail and yummy apple cider donuts before they are gonefor our 2nd weekend!
October 31st & Nov. 1st from dusk til 9:30pm
If it  is raining the trail will not be open - please call after 4pm on the day you are coming out if the weather is iffy. 207-748-3303 or like  our facebook page for info!
Thank you to all of our wonderful exhibitors, attendees, members, and volunteers for a fun filled show!
The RHFM is a beautiful property available for Corporate Picnics, Weddings, and gatherings.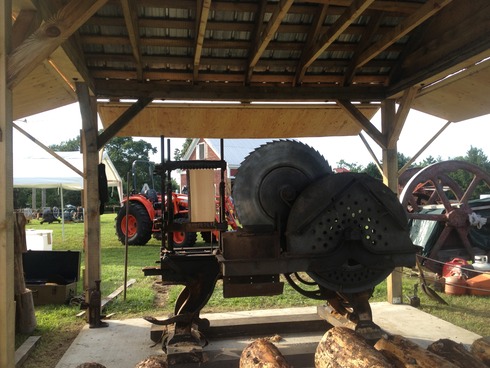 Phil St Jeans Shingle Mill finds a home at the Raitt Homestead Farm Museum
Add Us to your Google + circle